Corona ravaged Chhattisgarh stops oxygen supply to industry
Read Time:
1 Minute, 32 Second
Raipur, 20 April.
Giving in to a mounting public outrage over anomalies in Oxygen supply for hospitals flooded with COVID-19 patients, the Chhattisgarh government has banned the use of oxygen cylinders by the industries. An unprecedented surge in corona caseload in the second wave of the deadly pandemic has potentially ripped the government's preparedness to shreds and has impelled it to go for drastic curbs.
According to a government order issued today, the ban will be enforced on April 22 till the medical normalcy returns. The order directed the officials to stop industrial supply and convert it into medical oxygen.
The move will improve the current state of shabby oxygen supply to the hospitals where hundreds of thousands corona positive patients have been battling for life. According to the latest data available with the Arogya setu app, the total number of active covid-19 patients in Chhattisgarh stood at a staggering 1 lakh 29 thousand as of Tuesday evening.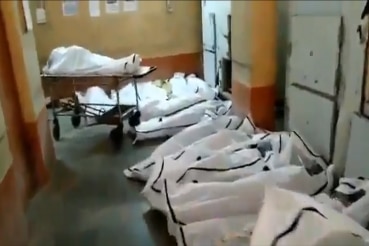 Reports from across the state suggest that there appears a mad rush for Oxygen, Remedisvir, ICU, and beds in hospitals of all hue across the state for more than a fortnight now. Several people including health workers lost their lives as their beleaguered families could not arrange a timely medical intervention due to the huge rush in hospitals. Corona patients have been wandering from one hospital to another for want of reprieve.
The prompt action by the state government also has a strong backing by the central government with the union health minister writing a letter to the Baghel administration to ban the industrial use of oxygen at the height of the epidemic. But there is a big question as to how the decision would improve the oxygen supply shortage as the 80 percent oxygen produced in the state is already being used for medical purposes.